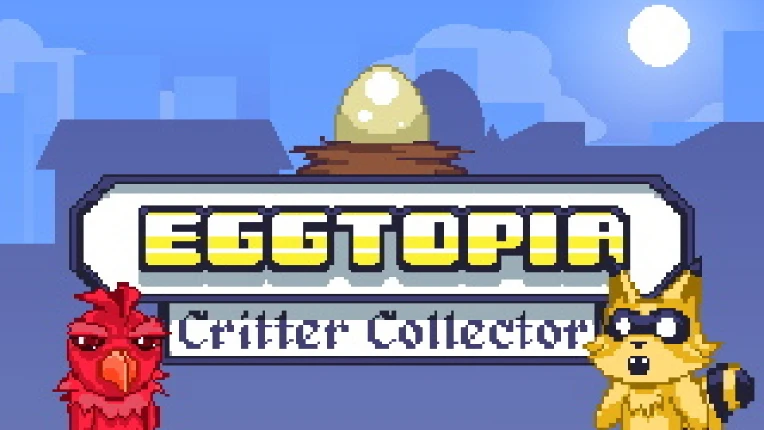 Welcome to Eggtopia!
Play games to earn coins!
Use coins to hatch Egglings!
Collect all 20!
Earn coins over time by caring for your Egglings at home!
Howdy Newgrounds! For the Newgrounds Egg Game Jam, I've teamed up with @Teravex and @YuriKadry to create Eggtopia: Critter Collector! My intention was to make a sort of neopets/tamogachi hybrid game where you could hatch critters and care for them, while also exploring a world and playing minigames.
We had to reduce the scope of the idea for the sake of the time constraint, but there were a ton of really fun ideas we wanted! There was going to be a training gym and arena, where you could teach attacks to your egglings to use in online multiplayer pokemon-esque combat! There would also be a lot more locations and minigames to play. We'd like to make a full version of this game someday, so hopefully we can make this game everything we wanted it to be! Let us know if you'd be interested!
For now, play through 4 minigames to earn coins! Use those coins to hatch eggs! Can you collect all 20 creatures? Make sure to check up on them at home from time to time, doing so gives you more coins!